With time, mobile devices have become extremely popular everywhere. Ethernet cabling has been replaced by wireless connectivity as the number of portable devices like mobile, tablets, laptops increased over the last few years. In developing countries, mobiles are exclusively used for browsing as well as media consumption while in developed countries, multi-device households have become common with tablets and smartphones becoming the go-to device for any online activity.
With this rise in popularity, a lot of businesses out there have shifted their focus on engaging their target audience through the handy mobile platform. This allows them to reach a bigger audience through the internet as a greater number of customers use mobiles only as compared to those who have mobile and desktop access both. This allows them to help them serve their customers better, providing them a personalized experience as well as address any grievances promptly.
Mobile apps are essential of two types. One is an HTML5 app, while the other is a native app. When it comes to a mobile-friendly version of an already existing website, an HTML5 app will do really well. However, most businesses do not have a website and hence decide to go for a native app. This type of app can be easily downloaded from the Google Playstore and it also allows the app owner to send push messages to notify and keep the user engaged.
We have looked into some of this software to help you select the best option based on your needs.
Bizness Apps
If you are a Small-to-medium business looking to increase your reach, this is a good option to explore. The above solution helps you make a simple native app with a very secure app hosting provider. It has a powerful Content Management System. Their website claims they have put out over 300,000 apps since they opened shop in 2010. If you are looking to capture leads, you should give this App maker a shot. It has a lot of 3rd party integrations available too, with Android plans starting for as low as $59 per month.
Good Barber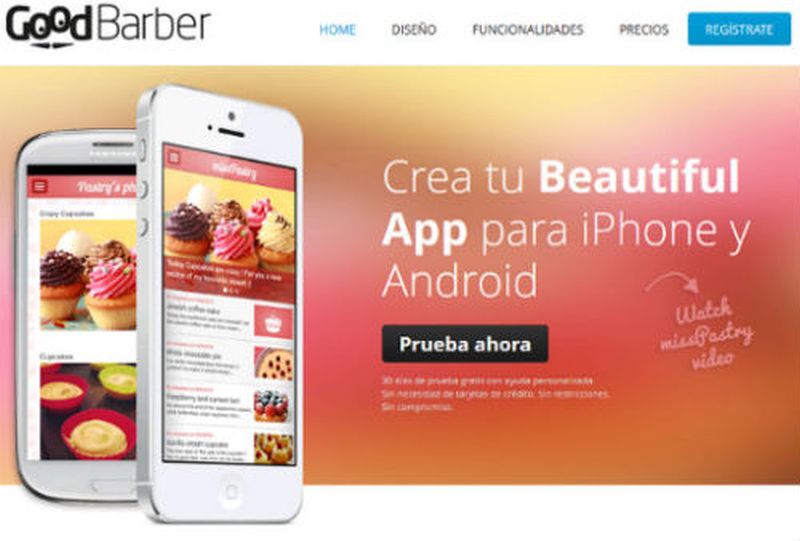 With plenty of flexibility and advanced features, Good Barber has made a very good name in the market. Their beautiful templates and other vanguard features such as iBeacons, social networking, and chat establish Good Barber as an attractive App Maker. Good Barber should be a suitable option for you if you are looking for a customized App maker with access to more than a few plugins and APIs. However, this one is not for you if you are looking for an app that has extensive e-commerce integration. Their plans for a native android app are as low as $32 per month.
ShoutEm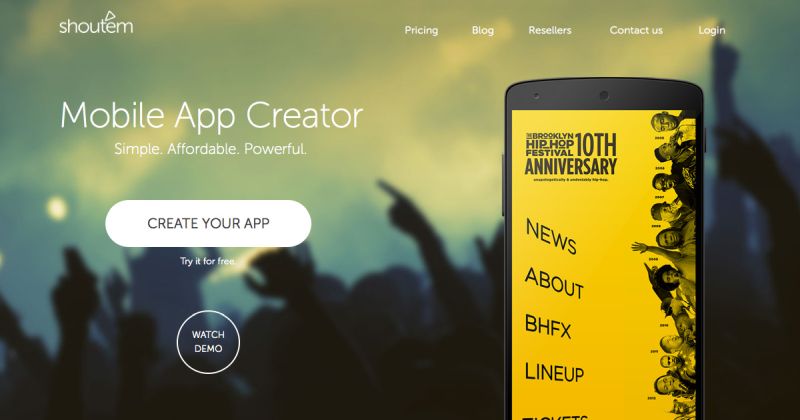 Founded in 2011, ShoutEm will help you build and publish your native apps with ease.  ShoutEm offers the customer a boatload of customization options. In fact, it urges the customer to upload their own theme if they prefer to. It boasts a complete content management system, potent user engagement tools and a variety of monetization options. ShoutEm is for you if you are looking to extend your functionality and design along with a robust e-commerce integration to generate revenue from your app.
io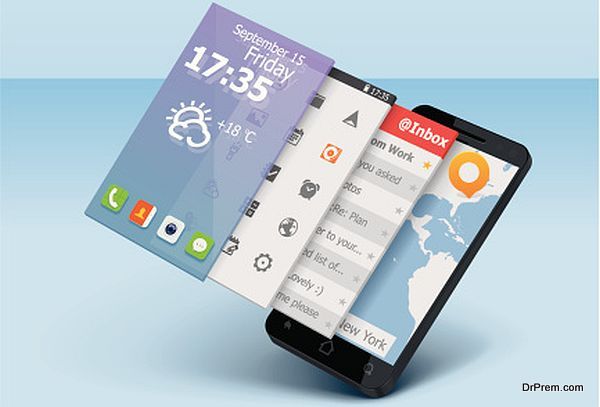 One of the few app makers for the Windows store, Appery.io has been around for a while. While others tout about how easy it is to make an app with them, Appery.io does not make any such promises because, frankly, there is a steep learning curve involved with Appery.io. This is because it puts total control in your hands. Sky is the limit for customization with this app maker, however, it is not for you if you are not looking for code. You don't need to know everything but a little knowledge of Java and some working knowledge of HTML will come handy when designing apps with Appery.io.
Conclusion
With all these solutions available in the market, one requires little to zero knowledge of programming to create and put an app on the Playstore. It is important to create eye-pleasing apps to make sure everyone enjoys using your app so it is a good idea to work on your photo-editing skills. The right app can augment your business' visibility, increase customer retention and open a new world for your trade.