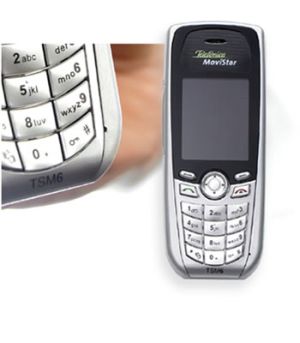 Telefonica Movistar is the fourth largest telecommunication company in the world in terms of number of clients. It is the leading telecommunication operator in Spain and the Spanish speaking countries of Latin America. Telefonica Movistar has joined hands with Product Partners of UK to produce a cell phone that is a truly global product with designing, assembling and engineering spread across three countries.
The TSM6 is a GSM mobile phone with a large high-resolution color display and camera that has been designed, engineered and managed by Product Partners in the UK. It has been molded, painted and assembled in the UK with injection mould tooling from Singapore and the final assembling to produce the end products have been carried out in Spain.
TSM6 is a high performance, ergonomically designed high-end device with VGA digital camera. The 15 mm tick TSM6 is one of the slimmest mobile phones available. It is a GSM phone with web browsing capabilities, and a 160 x 128-pixel resolution color LCD display.
via:Product Partners