It might take a while before we could actually lay our hands on the much-awaited iPhone 5. In the meanwhile, designers are coming up with their ingeniously conceived renders to leave the jaunties gawking (anticipating rather) for the unrealized. One Italian designer Federico Ciccarese has come up with a truly amazing impression of how he sees the gadget coming in near future. The fifth-generation iPhone with a meticulously arched back would tickle the fancies of the Cupertino giant for sure – provided they're still undecided on the final design.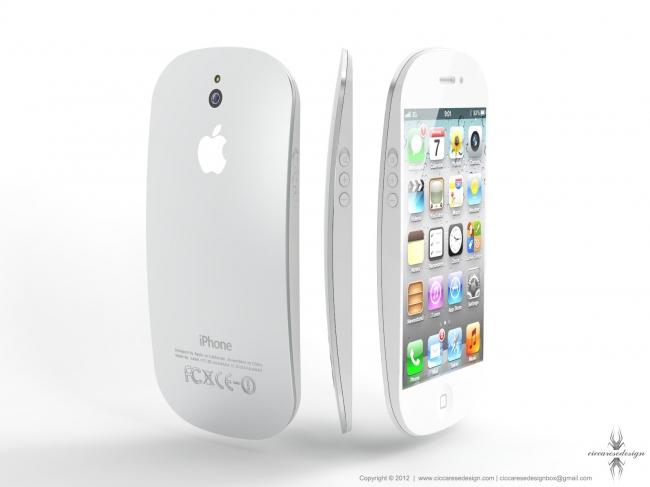 The neat design flaunts certain features that you would love to admire. As the phone gets thinner toward its both top and bottom edges, it should fit nicely into the hands of the users. Comfort when handling the device is guaranteed for sure! Next, the gizmo with flat display accommodates the headphone jack to one of its sides. What amazes us evermore is the glowing Apple logo that adorns its blasted aluminum back.
Just a reminder – it's just a concept. So, any thoughts on its going functional would be something too much to ask for, positively.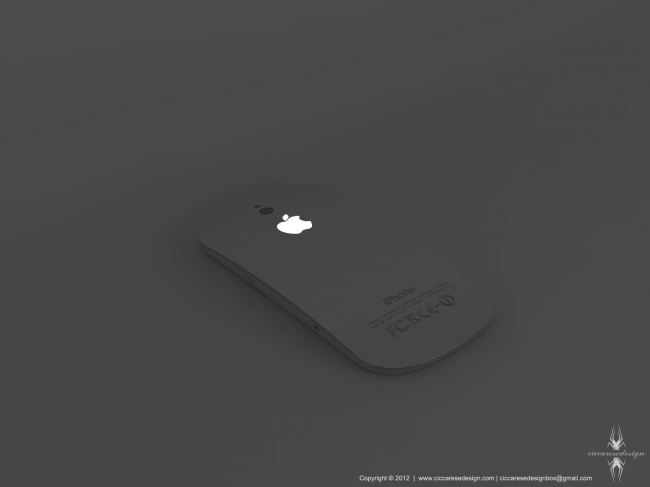 Via: Mashable/CiccareseDesign