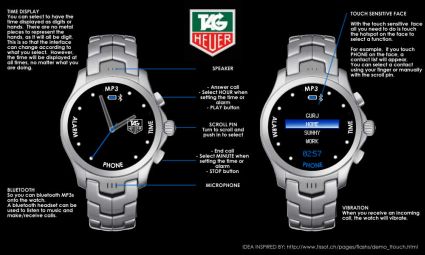 Time for a new mock-up to surface this time from Tag Heuer who is also entering the luxury cellphone market with its own version and after the world has seen D&G, Prada, Aston Martin and McLaren phones.
Modelabs is the partner in crime and according to the info leaked it will be watch shaped (which is highly unlikely to be the case) made of stainless stele and don't even keep the notion that it will be cheap.
Let's see what the creators bring to this world till then enjoy the mock-up and have fun in speculating.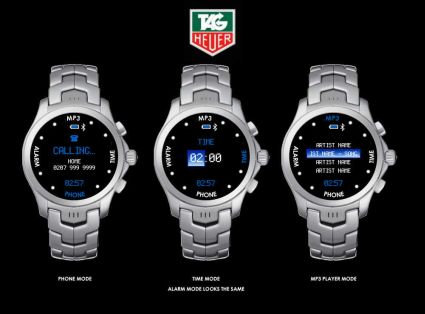 Via: Dialaphone