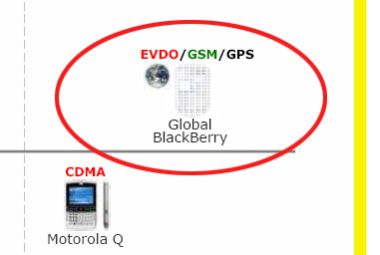 Blackberry also seems to be ready with its first global phone as being speculated for so many days. This new device will be hybrid of GSM and CDMA.
The new phone will have all the goodies of EV-DO, GSM and GPS and it is headed for Sprint. It is also rumored that it may be a new version of 8700.
There has been lots of speculation starting with Tag Heuer and now the Blackberry but we will like to wait till the device materializes.
Via: Engadgetmobile