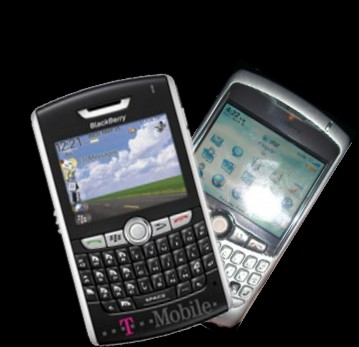 Rumors are intense that T-Mobile is going to release both the BlackBerry 8800 and the BlackBerry 8300 by next month.
Though this step is very risky, as the sales might suffer following a back-to-back release schedule, but T-Mobile appears firm on the plan as it has even finalised the dates for each phones debut at WES 2007, the biggest BlackBerry show of the year.
The BlackBerry 8800 will surface on April 23 and will be followed by the BlackBerry 8300 on May 7.
Both the BlackBerry phones are eagerly waited for by BlackBerry fans, and T-Mobile's decision will recieve a warm welcome by the majority.
It will be a BlackBerry vs BlackBerry show and no prizes for guessing that the winner will be BlackBerry, in either case.