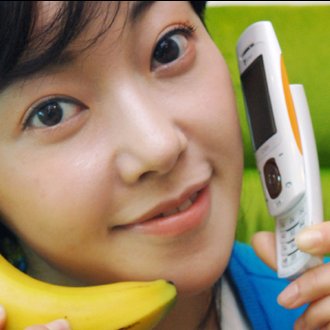 The mobile phone world is going bananas all over again and LG joins the bandwagon.
Almost a decade ago, Nokia launched a banana phone which was accepted by the people as a gift from heaven. And since then cell phone manufacturers have been catering to the imagination of phone users by presenting a variety of designs and shapes from time to time.
Joining the current scenario of banana phone with a slider mechanism, LG has come up with SV80 banana phone, which is similar to the Motorola Z8.
The SV80 is a peppy design with all the usual features of a good cell phone including a 1.3 megapixel camera, 142MB of built-in memory and an mp3 player.
The LG banana phone is expected to hit the markets in Korea very soon.