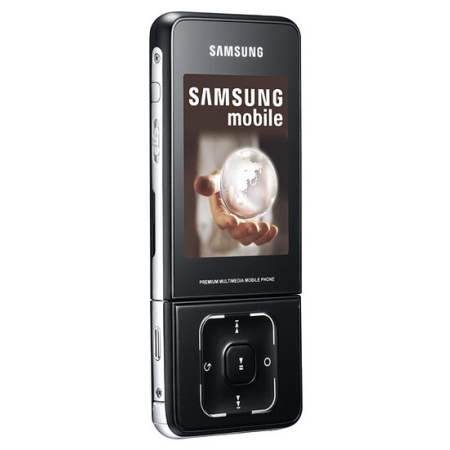 After ensuring interoperable support of DivX-encoded content DivX Incorporation has finally issued a green flag to Samsung's Ultra Video SGH-F500 mobile phone model that sports high-quality DivX® video playback.
Among already certified 70 million DivX consumer electronics devices of today's world this F500 has emerged as world's first mobile phone to achieve DivX certification.
After undergoing precise testing program to ensure high-class DivX media experience, reliable video creation, playback, interoperability with other DivX Certified devices and visual quality this DivX Certified Samsung Ultra Video F500 phone touts to offer unparalleled access to high quality DivX movies instantly from user's own collection, DivX's own Stage 6 video website and through any other mobile content services.
However the phone is not available presently but it will soon hit the market later this year.
Via: Phonearea