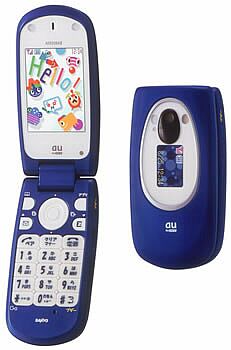 While the cell phones are going high-tech day-by-day with the emerging technologies, some companies are exploiting the conditions by introducing cell phones targeting the kids. Hope you still memorize the Gigabyte Keroro and Disney 100 cell phone for kids.
The KDDI A5520SAII is the fresh arrival for the kids. The [hone gives the parents full control over their kids. They can trace out their naughty children even if the handset is switched off as the A5520SAII sends the last GPS location to a pre-defined number. The A5520SAII features 'crime prevention buzzer' that is password protected and can be put off only by the users.
Colored in Pink and Blue, the 105 grams KDDI A5520SAII is expected to hit the market in September. No words on pricing.
Via: PhoneyWorld