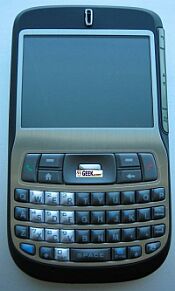 Finally, the rumour phone, HTC Excalibur has received the green signal from the FCC and is heading for an official release in the coming months and the word on the street is that T-mobile will launch the device. The Motorola might be feeling the heat as it seems to be the only competitor to the HTC Excalibur smartphone with its Q mobiles.
The HTC Excalibur is a quadband GSM phone with QVGA screen, Windows Mobile Smartphone OS, inimitable touch-sensitive scroll pad and has support for WiFi and Bluetooth.
We can't do anything but wait at the moment for the official launch of the HTC Excalibur to know the detailed specifications.
Via: Engadget