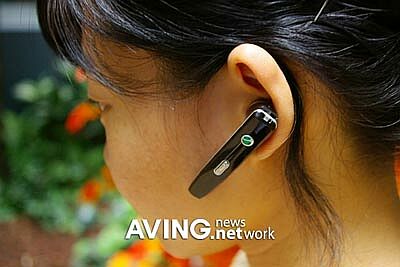 Sony Ericsson's new sleek and compact mono Bluetooth headset, HBH-IV835, has hitched the minutiae of superior sound technology with up-to-the-minute design and comfort. The miniature device fixes into your ear with ease.
No doubt, we have plenty of Bluetooth headsets in the market that boast cute and lustrous designs such as Motorola H800, Plantronics headsets and Blue Ant X3 headset. But the new Sony HBH-IV835 has a unique feature that puts it in the top and that is its DSP (Digital Signal Processing) technology which reduces the signal loss and allows high quality conversation on the both ends.
The new Sony Ericsson HBH-IV835 supports Bluetooth 2.0 standard and boasts 3.5 hours talk time along with a standby time of 160 hours. The mini headset available in Korea for 109,000 KRW (US $114).
Via: MobileMag