Sony's Xperia range may not be setting the world on fire in the same way that the Samsung and Apple are but the company isn't ready to give up on the smartphone challenge just yet. The company hasn't yet announced its latest smartphones just yet though rumors are flying hot and heavy about the new Xperia ZL (formerly rumored to have been named Xperia X Odin) and the Xperia Z (also known as the Xperia Yuga). Despite the absence of an official press release, both the phones have been confirmed by Sony's website which gives the smartphones serious officiality.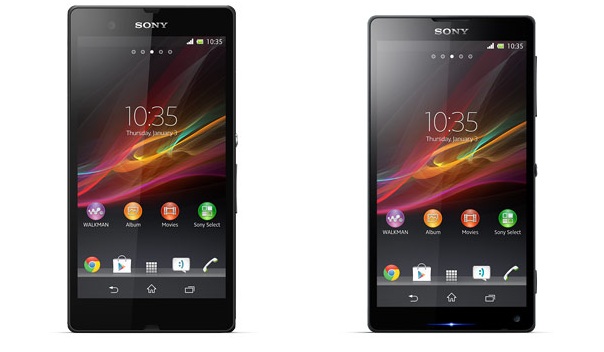 A picture of the Xperia Z had already been doing the rounds on the interweb though we only got to see an image of Xperia ZL just yesterday. The ZL is essentially a larger, dual SIM slot version of the Z but it is slightly different than the Z in terms of looks as well. Both the handsets come with a decent HD 1080p resolution display that spans 5 inches though the ZL is slightly smaller looking with a slimmer bezel at the top and bottom.
Another significant difference between the two models is the fact that Xperia ZL isn't waterproof but the Z is totally water resistant as well as dust proof. Both devices feature a 12/13MP rear camera as well as a front camera with a lesser resolution, 2GB of RAM, a quad-core Qualcomm Snapdragon processor providing 1.5GHz of processing power, NFC and Android 4.1.2 Jelly Bean though specification are still to be released. Both the new devices are expected to be launched at the CES 2013 that begins January 8. Pricing and availability for the models are yet to be released though they may hit stores by the end of the year.