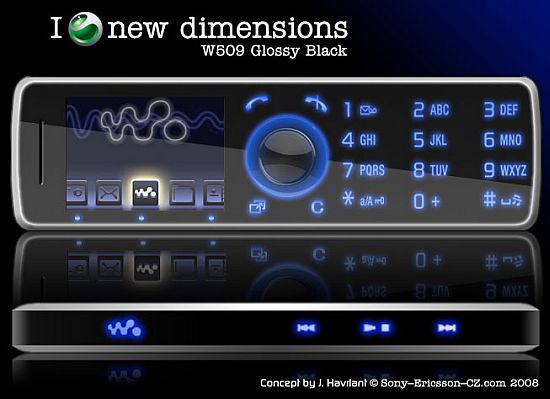 Designer: J. Havrlant
Product's Description: The Sony Ericsson W509 is essentially the concept of a high end music phone. Bearing an uncanny similarity to an mp3 player, the design incorporates extra music navigation keys for smooth seamless streaming of music. The 4GB memory storage ensures a lot of space for storing files. Moreover, other features include 176 x 220 display, 2-megapixel camera, mini USB, 3.5 mm jack and EDGE/UMTS/HSPDA connectivity.
What's innovative? The glossy black W509 simply dazzles with its sassy as well as elegant look. Once it materializes, this soulful creation with its music navigation keys as well as its MP3 style design would make it an apt competitor for Apple's iPod.

About the Designer: J. Havrlant is a Czech designer who has designed a number of mobile phone concepts for Sony Ericsson.


via:Concept Phones
Image