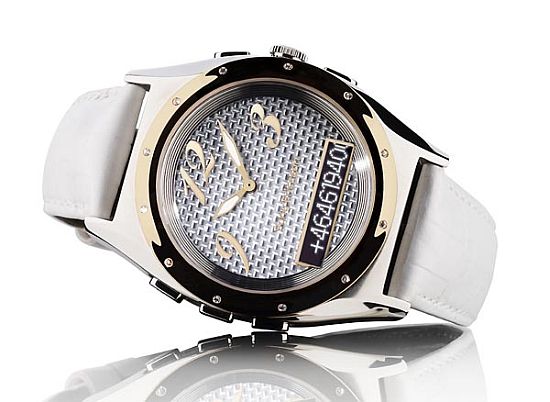 Target customers: Women Sony Ericsson mobile phone users.
Should they buy it? Yes
Why? Despite being a Bluetooth watch, the MBW-200 does not incorporate the efficacy of a Bluetooth headset in aiding hands free communication on the cell phone. Nonetheless, the Sony Ericsson Bluetooth ladies watch MBW-200, besides showing the time, also displays the numbers of the incoming calls on the small OLED display and alerts you when an SMS/MMS or email is sent. For the Sony Ericsson music phones, the dedicated music playback keys transform the watch into a remote control for the MP3 of the phone. Alluring to the femme fatale, MBW comes in three designs – the crystal studded rose gold rim watch with white crocodile leather strap named appropriately, Sparkling Allure, the one with a stainless steel band has been christened, Contemporary Elegance and finally, Evening Classic for the one with the black leather band. The only flip side of this Bluetooth watch is that it is compatible only with Sony Ericsson handsets and may be tried with Windows Mobile phones and Symbian-powered smartphones.

Technical Specifications: OLED screen for clear caller ID display, keys to reject or mute calls from the watch, music player navigation keys to play, pause, stop or skip a track, quartz movement for exact time keeping, Auto pairing makes it easy to be connected to the phone, water resistant, allergy safe and scratch resistant face.
Availability & Pricing: MBW-200 will be available from the last quarter of this year. However, there is no information about the pricing of the watches.
What others are saying? Ubergizmo writes
Sony Ericsson has not forgotten about the fairer sex by rolling out its line of MBW-200 Bluetooth watches.
According to Gizmodo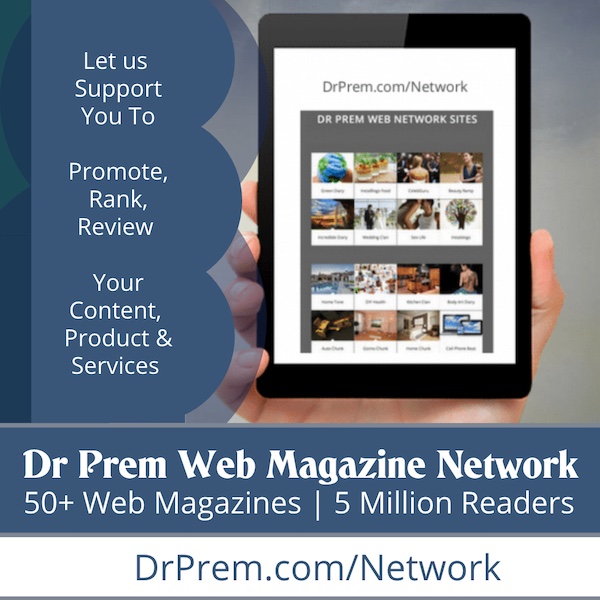 Sony's Bluetooth wristwatches may do a neat job of buzzing to alert you that your phone's ringing, but until now they've been kinda gruff.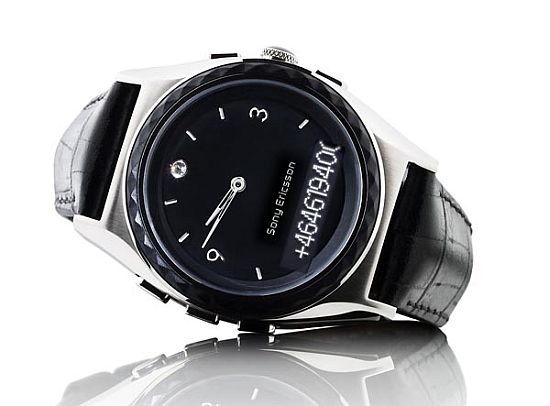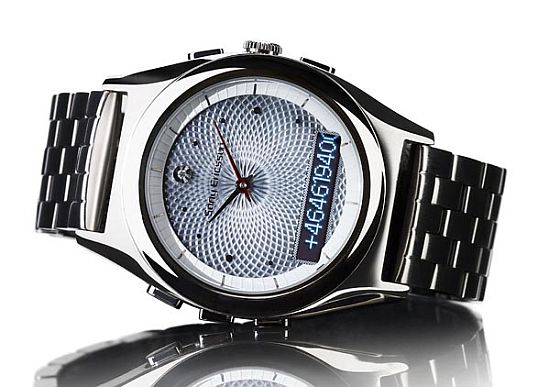 via:MobileBurn