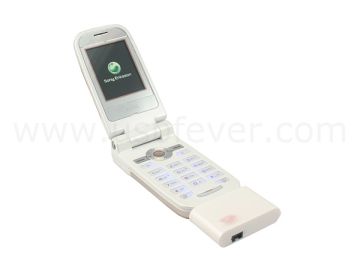 The rage of listening, sharing and playing music in cellphones has been a craze for a while now. The new Sony Ericsson FM transmitter is the very thing if you are a fanatic iPod user and if you are not, still it's a thing for you to listen to FM almost everywhere, be it in your car, your home or a party.
The slim device can be easily plugged in to a few selective Sony Ericsson handsets. Once plugged in it works as a transmitter to broadcast music, using the FM frequency selected by you, connecting wirelessly to any device, though the range is up to ten meters.
The FM transmitter device doesn't have any buttons and runs entirely on the cell phone's Walkman interface and has a port below if you want to use the charger. It requires you to select a frequency using the cell phone and if you want to reset then the device has to be reconnected.
It automatically selects the frequency that was last used by the user ensuring unlimited and uninterrupted fun wherever there is radio frequency. As it works when plugged into the cell phone and operates with eh power of the cell phone, it doesn't require an external charger. The FM transmitter automatically mutes the music if there is an incoming call.
The features can be summed up as slim and lightweight design, powered by the cellphone, so no need of extra charger, no extra wire to connect to the phone, so if you literally live music, this is the very thing for you to opt for.
Source: USB Fever