If you are looking for an innovative device which helps in improving the performance of your body and mind, take a look at Sona Connected Bracelet. This excellent bracelet helps keep a tab on the heart health and also helps in the tracking of active time and resonance. This great device is useful for those who are under high stress.
Use of Sona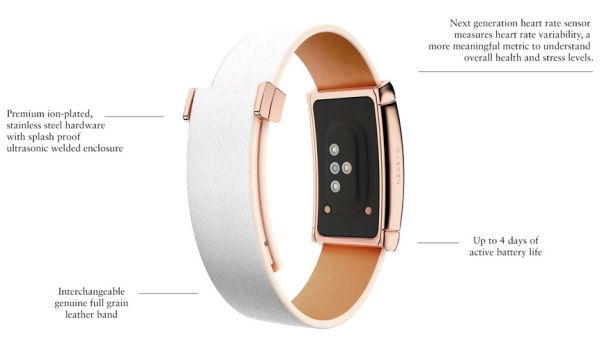 It is an excellent device which helps track the heart rate variability. From this, we can get a better picture of the health of the body and also helps understand the stress levels of the body. It helps in tracking the physical activity of the body. It helps in maintaining the overall wellness of the body.
Resonance and activity time measurement
In addition, to the heart rate monitoring system and activity tracking this bracelet has a unique feature which is based on the concept of resonance. It has 5 resonance breathing sessions. These help in improving focus and also help in dealing with stress. They have an overall calming effect on the mind and body. It helps in building resilience to stress. It connects to the Caeden app which helps follow the resonance,active time and heart rate. The active time helps in the measuring of physical activity of the body like calories burned,steps and distance.
Working of Sona           
The bracelet usesphotoplethysmography (PPG) biometric sensing system. In this technology LED lights of varying wavelengths are used in order to detect heart rate and pattern of blood flow. It should be noted that the bracelet's advanced sensors are 10 times more accurate as compared to other heart rate sensors.
Materials used in Sona
It has a full grain leather band which comes in two sizes S/M and M/L and metal hardware. The bands come in gunmetal with black leather, rose gold with white leather, and gold with black leather colours.There is also an interchangeable silicone band which is complimentary with pre-orders. The battery life is of 4 days.
All pre-orders will have a customised nightstand charging dock.You also get a magnetic charging cable and travel pouch.The bracelet connects with Caeden app with Bluetooth. At launch, it will be available with iOS and later with Android.
Sona Connected bracelet is thus a unique bracelet which can be connected to the Caeden app and helps in tracking heart rate and activity time. It helps reduce stress and improve focus through resonance. This is definitely best for all those who wish to break loose from stress.
Source : Caeden.Com