When you want to charge your phone on the go, you generally need a backup battery and USB cable. Now, you do not need to carry anything with Thino. This portable USB charger is smart enough to charge your phone three times faster. Viglo has come up with this attractive OTG USB charger so you can take advantage of the advanced technology in a stylish package.
Design and features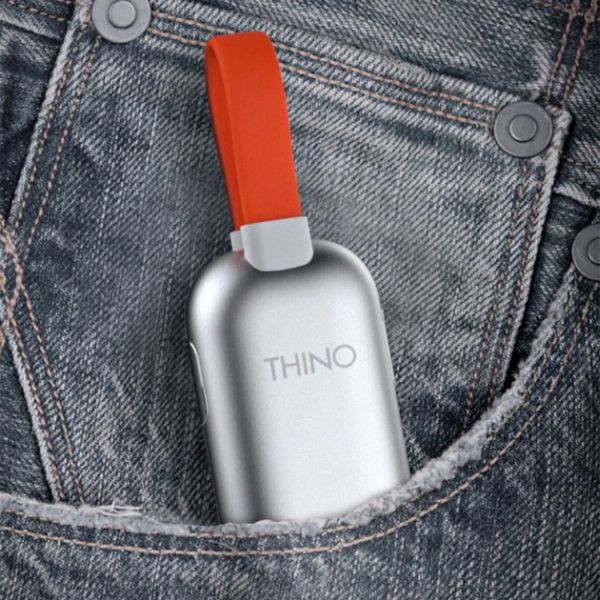 Thino is an appealing accessory that appears like a sleek USB stick. It is small with dimensions of 87mm x 27mm x 12mm. With attractive aluminum exteriors, it also has a dual-sided USB connector that can be locked in when not in use.
It is a durable accessory, whichcan easily loop around your bag or keychain when you need to go hands-free. Since the device has a powerful locking mechanism, you will never find the cable unlocking accidentally.
There is a Turbo Switch to allow using it as a fastsmartphone charger or just as a data cable when you need to transfer any data. You only need to change its mode. You may also check the charge level with a three-LED feature. Thus, you stay alert about the power that remains in stock.
Apart from this, Thino comes with a built-in, 480mAh,lithium polymer battery. Its other features include the support for charging on standby mode, automatic power path selection,software protection, and overcharge or over discharge protection. It even protects from short circuits and manages power dynamically.
Performance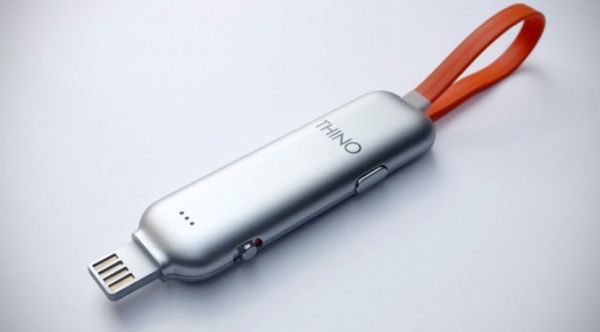 This device looks good for emergency charging needs, as its battery is capable of running your phone for up to two hours. It performs quite well by charging your device a few times faster than other USB chargers.
This is possible due to its smart auto detection technology.In addition, Thino is very safe to use when you want to charge your high-end gadgets. It has surge and temperature sensors that simply cut the power if something goes adverse.
Price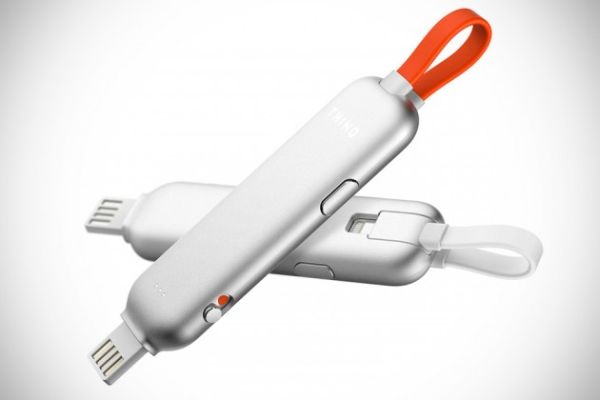 Thino only costs you $20 for its amazing design and power-packed performance. It is surely recommended for everyone who wants to move smarter and lighter. The accessory gives you complete value for money, even if it supports your urgent charging needs.
Thino is a reliable OTG USB charger that comes in a fashionable package. It performs well when you want to provide some quick juice to your smartphone on the move.