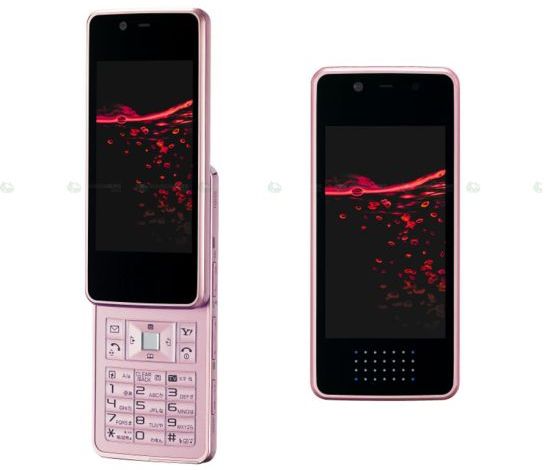 Deceptive appearances never had a better illustration than this latest Japanese cell phone. Softbank's Full Face 2 or 921SH is a close replica of Apple's iPhone. All the similarities, however, are only superficial.
I mean judge thyself. Slide over its screen to hide the keyboard. Isn't that an uncanny resemblance to iPhone? But don't be fooled into believing that 921SH would work as the famous Apple gizmo form across the Pacific. The screen is just that: a display and not one which would respond to your touch-commands.
But 921SH does incorporate a neat motion sensor at the bottom of the screen. And as for its other specs, they are as easily accounted for:

• 3.2 megapixel camera
• micro SDHC support
• HSDPA connectivity
• 1Seg TV Tuner
• Bluetooth
• Felica support
This not too bad a list of features and me thinks this one ought to hold you neatly till you can afford the more expensive but original thing.