The advent of mobile phones has allowed users to access social networking sites at the comfort of their handsets. Facebook is one of the most popular social networking sites that has several millions of users across the globe. Though smartphones and tablet PCs usher the comfort of browsing webpages in the conventional format, the use of feature phones and applications are becoming immensely popular, especially with Facebook. In fact, Facebook has a separate gateway known as m.Facebook.com to access the webpage through web-enabled feature phones. Though the original interface offers several options for the users, feature phones and applications outsmart it by providing easy-to-use interfaces along with ample comfort.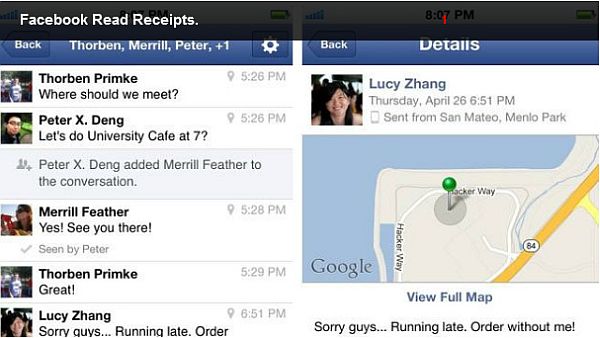 A recent study that analyzed the use of Facebook's mobile website and the classic webpage has confirmed that the time spent on Facebook's mobile site is quite higher than that spent on its classic site. Readers may wonder about the reasons for the increased use of feature phones and applications. In reality, there are several advantages in using feature phones than the conventional PC, smartphones or tablet PCs. Some of the appreciable boons are the presence of amiable user interfaces, portability, less visibility of advertisements and swifter responses.
Though the advantages of using features phones and applications have benefited users, Facebook finds it quite difficult to display ads on these smaller interfaces. To mention, Facebook's classic website displays about 4 to 7 ads in every page; however, its mobile website hardly shows few ads. Although it is possible to display several ads in its mobile interface, Facebook's CEO doesn't wants to display bigger banners and advertisements that would annoy the users. Fortunately, they came up with the idea of displaying sponsored stories. To brief, these sponsored stories would display information about a game that any of your friends might have started playing or about a page that has been liked by your friend, and similar instants.
The idea of mobile sponsored stories has been quite successful for the smaller platforms. However, displaying them often during the users' browsing period would annoy them. That's why Facebook has decided to occasionally display these sponsored stories that will keep the users happy about their browsing experience. Undoubtedly, Facebook's team would be working hard to come up with a better solution to display ads that would benefit users as well as generate uninterrupted revenue through ads.
The research conducted by comScore reports that about 70 percent of the users in USA possess feature phones. Therefore, the use of Facebook's mobile site and applications would be highly preferred by majority of the users there. Though smartphones are becoming cheaper these days, the 2 year contract agreement in USA would make people prefer feature phones. To mention, Facebook has recently upgraded its mobile website to make it further suitable for handsets with touchscreen functionality. If everything shapes up in favor of the developer, we may soon witness a well optimized user interface for the feature phones. Until then, enjoy your browsing experience with occasional ads and stay connected with your social contacts on the move.
Via: Technology-digital