We store a lot of our lives – over 80%, actually – digitally, and a big chunk of that digital footprint is on our phones. Everyday photos, our online footprints, messages, and even work-related documents and other files are on our smartphones so that they are easily accessible at all times.
Unfortunately, not many people are concerned about the security of their smartphones and mobile devices. Smartphone security is a subject many still refuse to pay serious attention to even today. Where are we as far as security goes? What can you do to better secure your phones?
Secured Phones on the Market
Smartphones whose primary selling point is security aren't really doing well on the market. The original Blackphone wasn't that popular compared to other flagship phones. The company still released the second-generation Blackphone 2, but to a smaller niche of security-conscious customers.
Mainstream phones are taking security more seriously, but most of the controls are still in the hands of users. The Google Pixel, for example, uses a file-based AES 256 encryption as a security measure. It also comes with a fingerprint scanner for better protection. Both the iPhone and BlackBerry's PRIV are taking the same route.
We haven't seen any major developments on the security front over the last two to three years. Aside from remote wipe and on-device encryption, there hasn't been any breakthrough in this department. Even the iPhone still won't allow users to restrict ad tracking or encrypt calls and text messages by default.
It's Your Time to Get Involved
There is still good news for those of you who want to pay more attention to the security of your smartphone, and that is the fact that you have the control. According to studies compiled by Norwich University and its online information assurance program, modern smartphones have more security options that allow – with the right user input – for better protection of personal files.
You can start by activating the default lock mechanism on your phone. Use a strong password and biometric – if your phone has a fingerprint or retina scanner – to prevent unauthorized access. This is the first line of defense.
You should also activate cloud tracking on your phone. This may pose a security risk on its own since the operating system will be able to track you as well, but it's the lesser of two evils given what we have today.
More Practical Tips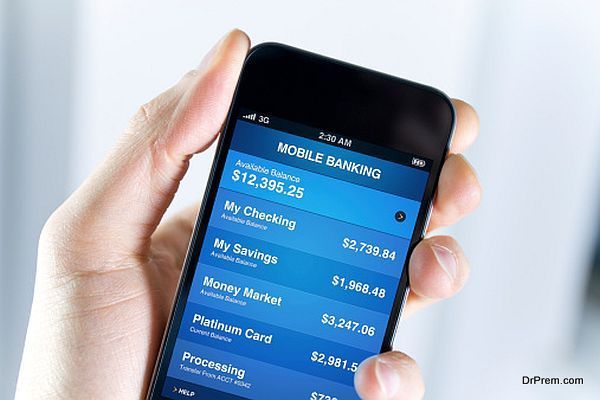 Experts from the information assurance program also provided additional tips that will help you secure your phone even further. Every Android and iOS phone comes with a built-in file encryption feature. Activating the encryption adds an extra layer of protection to the sensitive files you store on your phone.
Be sure to install the latest security patches too. Unfortunately, how quickly your phone receives security updates depends highly on the OEM you use. Google, Moto, OnePlus, and other Android OEMs are known for their fast security updates. Samsung, Xiaomi, and other names on the market, on the other hand, don't always release security updates for their phones.
Last but certainly not least, be more security-conscious. Learn more about how you can secure your smartphone and don't hesitate to go the extra mile when it comes to ensuring the safety of your personal files.
Article Submitted By Community Writer