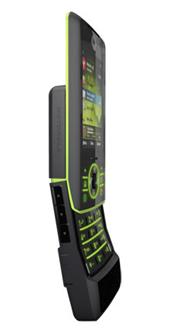 The Taiwan market saw the launch of yet another Symbian based Smartphone on 27th December, 2007. This time it was Motorola launching the Moto Z8, which is the company's first venture in Symbian-based phones.
By introducing this phone, Motorola has started competing with other mobile phone manufacturers marketing the Symbian-based Smartphone and the competition is expected to fuel up further with Samsung launching its Symbian-based Smartphone on February, 2008. With this the five leading mobile sellers will struggle to make it big in the Smartphone market, thus ensuring that they sell the best Smartphone at the lowest possible prices which in turn will be beneficial to the consumer.
A mobile phone which is more than a mere medium of oral communication and extends itself as an organizer complete with supporting written communication and keeping schedules, the Smartphone has slowly but surely built its popularity among the masses. With the competition fuelling up amongst the mobile manufacturers this device is expected to replace the ordinary mobile phones very soon.
Via: digitimes