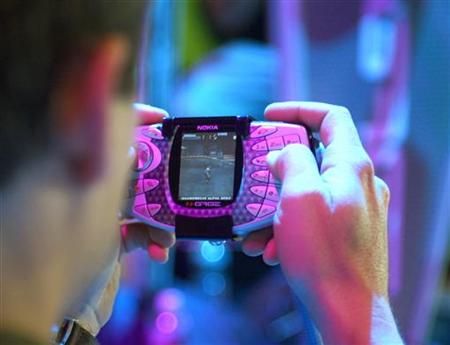 A Nokia spokesman announced on 27th December, 2007 (Thursday) that the company has postponed the launch of its gaming service, named N-gage on account of delay in comprehensive testing of the software. Kari Tuutti, a Nokia Spokeperson revealed that the service will be introduced in the beginning of 2008. He said,
We found one more issue which had to be solved before we could open the service.
The concept of this gaming service was publicized first in the month of August this year. It was also assured that the game would be available worldwide from November and in November, it was postponed to December. The idea behind introducing this game by the world's foremost mobile phone manufacturer was to cater to Internet services as well. The company is highly relying on its new brand 'Ovi', to penetrate the mobile Internet services market. It has already made an agreement with Vodafone, Telefonica and Telecom Italia for Ovi. This gaming service, a music shop and mapping services form the foundation of Nokia's drive to this new market. Nokia has also planned to expand the product portfolio of its digital music store. For a considerable period of time, the Warner Music Group Corp has been holding back contents from Nokia's lone store in Britain. Nokia is the first cell phone manufacturer in the world to make an entry into the content space which offer various services like music or filing sharing site Mosh. Millions of people across the globe have been able to download audio or video files, programs or documents with the help of these services. It is expected that Nokia will finally end the long wait for its new gaming service shortly in the coming year.
Source: reuters