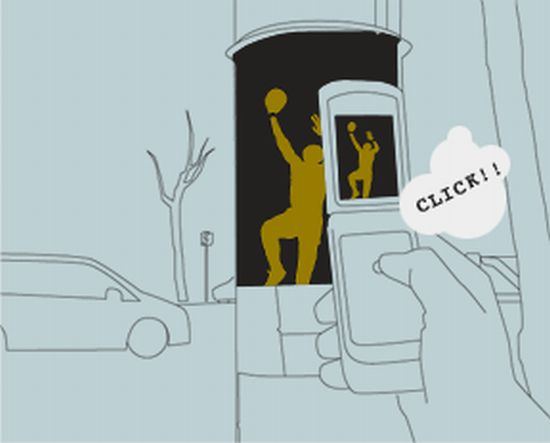 Increasingly companies are looking to combine the power of web and mobile phones in innovative formats. Unfortunately, more often than not, the efforts result into schemes that look an attempt at ripping off the cell phone users. Daem Interactive's Skuair smacks of another such scheme.
Basically the company is floating Skuair as the next-gen 2d code reader. And judging purely on the face value, Daem might have a point. Unfortunately though the technology works in ways more than one and not only does it read bar codes but also product logos, images, designs and so on and so forth.

Here's how it works: users install Skuair on a cell phone with a camera' they click a pic of the product advert, logo, bar code and send it to the server via internet. Then the server returns associated multimedia content from the company.
I have no doubts that advertisers would invade this software to bombard us with uncalled for content. Of course users retain the right to choose to use this software or otherwise, but we all know how we react to temptations. Anyway watch a demo of this technology in action below.