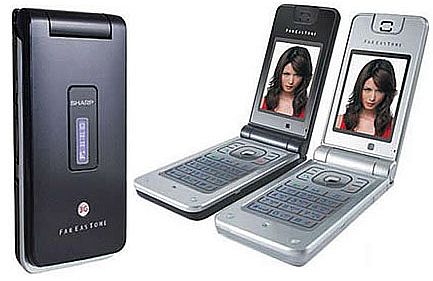 After the Softbank released the 705P flip phone as a rival to Motorola KRZR, another fastly growing company, the Sharp has introduced the brand new WX-T81 flip phone that in expected to give a stiff competition to the Motorola KRZR.
The 3G phone, Sharp WX-T81 manages to pack rich features in its chic make. Other than the 2.2-inches dual screen boasting 240 x 320 resolutions, the phone comes equipped with dual camera (1.1-megapixel for video calling and 2.0-megapixel for photo shooting).
The modish make and the multimedia functionalities of the Sharp WX-T81 flip phone are good enough to give a tough fight to KRZR in the global market.
Via: Handcellphone