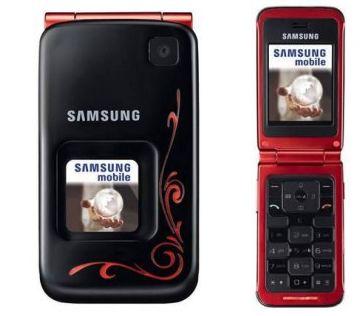 Motorola are not the only one who have been bitten by the bug of color variant of same set after loads and loads of color variants of RAZR and KRZR from them its nice to see Samsung also jumping into fray with yet another color variant of E428.
This one is a mix of Black and red with Bluetooth and Java games. It has a mere 0.3-megapixel camera and IrDA connection.
What's the matter guys are they running out of ideas for new cellphones or they want to squeeze as much juice as they can out of there previous cellphones before they will bring a new model. At CES they showed a whole gamut but we don't know where they are.
Via: Slashphone