Samsung SmartPhones have already given a tough competition to other mobile companies. Now they are going to introduce SmartWatch which is called Galaxy Gear. They are going to launch the SmartWatch on September 4 in Berlin. Interestingly Apple is also launching iWatch. It is again going to be a tough battle between these two companies because both of them are good competitors.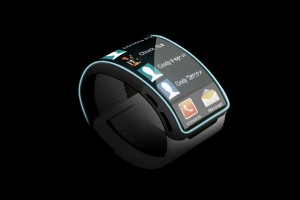 Looking into Details of SmartWatch
Samsung will be the first mobile manufacturer to release a device that closely resembles SmartPhones and that can be worn on wrist. Samsung's Galaxy Gear SmartWatch is a chunky, 3-inch wrist mounted accessory that runs android apps and connects with your phone through Bluetooth.  This watch can be easily linked to Galaxy S family phones and tablets and also can connect to all Android purposes. So it almost has almost all the apps on your smartphones. As the display is 3-inch, it is huge to be worn on the wrist. The screen is square in shape but the large bezels on the top and bottom gives it a rectangular shape with rounded corners. It is chunky yet gives a masculine look so may not be good choice for ladies.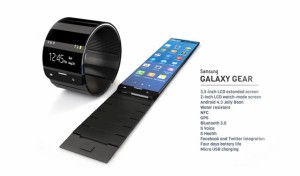 Features of SmartWatch
4-Megapixel camera built into the strap
Tiny speakers in the clasp
Samsung S voice for voice commands
Has preloaded apps for social media
Call logs: You can give a call from the watch to Samsung SmartPhone devices
Internet Access
Battery life is for 10 hours
Power button on the side
Social Media integration-You can share your Facebook, Twitter account from the watch
SmartWatch also offers special features for those who are health freaks and fitness oriented people. While you are doing your work out in the gym, the watch can track your health by tracking heart rate, calorie intake etc. The inbuilt heart rate monitor will easily help you to monitor the heart rate anytime. The watch will also help you to plan the perfect workout. This will help you to lose weight, gain energy and can also tone up. Another amazing feature is that it helps to take the photo of the food that you consume, so that it is easy for you to keep track of what is going in. This device will definitely be a huge hit among health conscious people.