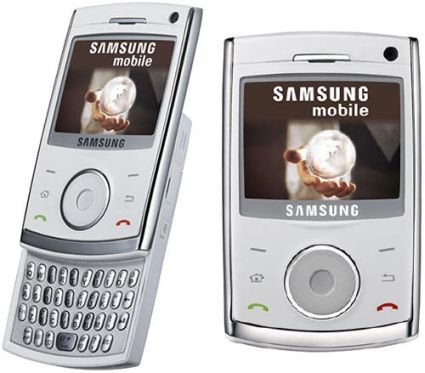 To combat Nokia's luxury slider phone 8600 Luna, Samsung electronics has also rolled its new slider style design phone SGH-i620 SmartPhone which exposes a full QWERTY keyboard.
It measures 113 x 59 x 11.8 mm which makes it slightly larger than the Blackberry Pearl that is 6mm taller and 9mm wider but the designers has still managed to keep this smart phone with a thin narrow profile despite its full keyboard.
The phone specs include a 2 megapixel camera, VGA camera on the face, Wi-Fi, Bluetooth, a microSD card slot, 320×240 screen with GSM, UMTS and HSDPA connectivity. To manage phone calls and quick navigation, navigation wheel with few buttons is given on the face of the phone.
The phone will hit the market with many other common features but no comments about price and availability.
Via: Slipperybrick