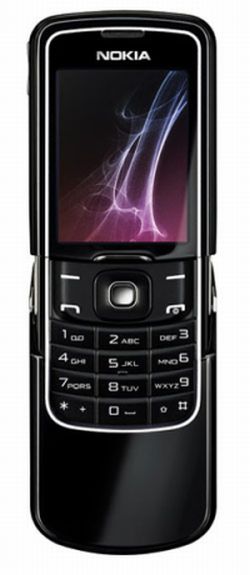 The long awaited Nokia 8600 is now ready to strike the market. This stylish slide phone is made from opaque smoked glass and stainless steel to give it a solid and smart looks.
Its unique slider type design with smoked glass feature covers the keypad to pulse light when someone calls you and by sliding the glass down exposes the keypad.
This 8600 phone comes with a 2 megapixel camera, 240 x 320 display, Bluetooth, 1GB onboard memory, MP3, AAC, AAC+, eAAC+ to support music and a single micro-USB port for transferring data and charging. Whereas its connectivity is concerned it connects via Quad-band GSM but if you are really interested to get one for you its physical materials and design will surely impress you.
The 8600 Luna will hit the market on 2nd quarter of 2007 and to get it one has to shell €700 approximately or just around $940.
Via: Gadgetell