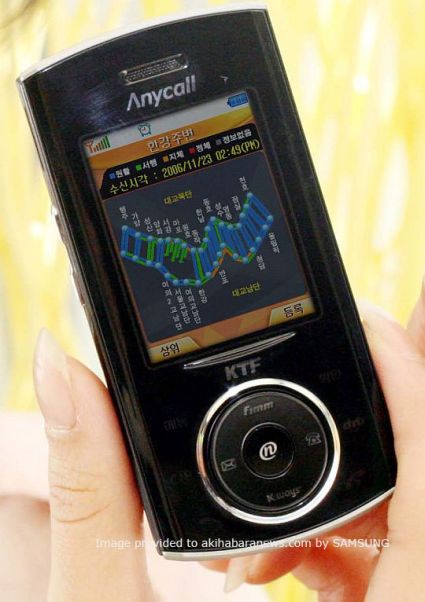 Up till now to avoid a traffic jam and especially when you have a business meeting or some important work either you needed a divine intervention or a PDA device with TPEG.
But this Samsungs new offering the SPH-B5800 a T-DMB (terrestrial Digital Media Broadcasting) phone and it's the first in the cell industry to support TPEG feature.
What is TPEG? It is Transport Protocol Experts Group and there are many PDA's and handhelds that support this TPEG but Samsung has incorporated it in a phone.
Apart from the above feature this phone has:
2-megapixel camera
1.98-inch TFT display capable of showing 256K colors
Mobile TV
MP3 player
Touch sensors
Electronic dictionary/ Photo movie Maker
All this is bundled in the dimension of 96 x 46.5 x 16.3 mm which weighs 95.6 g. The phone is priced at $600.
Via: Akihabaranews