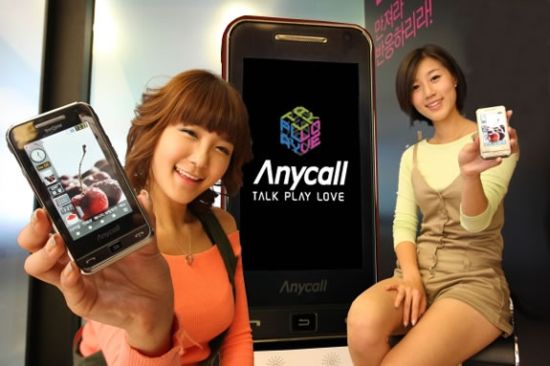 Target Consumers – Hip young professionals who need all the extra memory and can afford to pay for the phone!
Should they buy it? Hell, yeah!
A great alternative to the iPhone, this phone is a sequel production of the company's hugely popular Anycall Haptic phone. With a 3.2″ touchscreen and a lively user interface, the phone features just three buttons at the bottom, letting users take advantage of the sleek customizable touch interface. Also featuring, a neat force feedback option with a vocabulary of 22 different vibrations to simulate actual feels and actions, the phone is also a great device for retro lovers.

Technical Specifications:
Fitted with a terrestrial broadcast TV receiver and a customizable 3.2-inch WQVGA interface with up to 50 widgets to choose from, the Anycall Haptic 2 also comes laced with a 5 megapixel camera, an option of 8/16GB internal memory, a microSD card slot, Bluetooth and HTML browser.
Pricing & Availability:
The Anycall Haptic 2, is set to retail for $690 for the 8GB version and around $775 for the 16GB version.
Watch the first edition of the phone in action below.
Source: Slash Phone