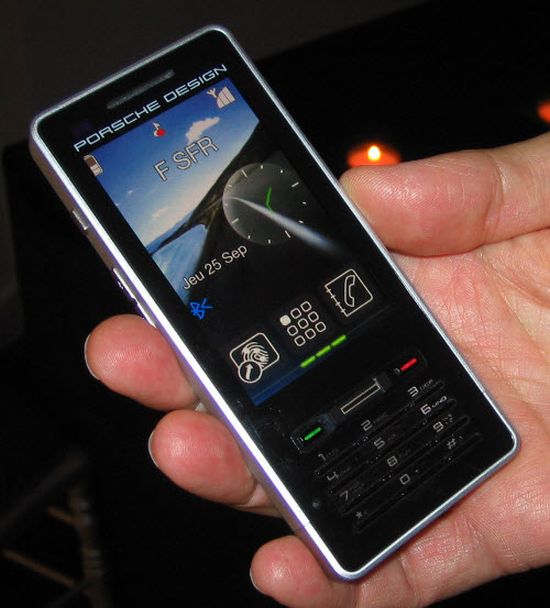 Target Consumers – Luxury car lovers.
Should they buy it? Only if they want to show their fine sense of style.
A Sagem and Porsche Design studio exclusive, the Sagem /Porsche P9522 is a clamshell phone that aims at making inroads into the fashion/luxury brand mobile phone market. A built-in fingerprint reader makes the privacy and security settings on this puppy a real squeeze which combine with the phone's Porsche-killer looks to make a top of the line fashion phone!

Technical Specifications:
A cool 2.8″ touchscreen with reinforced mineral glass fronts the glossy handset while a jazzy 5 megapixel camera covers the back. Although the phone features no 3G and only caters to GSM/EDGE networks, it comes with a built-in GPS receiver and boasts of Wi-Fi connectivity.
Pricing & Availability:
With an ESP of 600 EUR, the Sagem /Porsche P9522 would be available in France come October.
Source: Unwired View