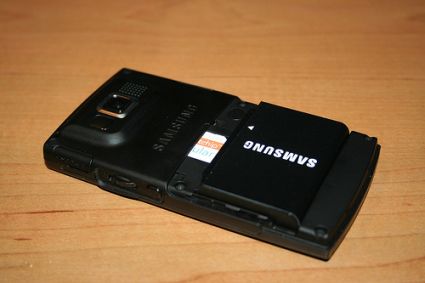 The Samsungs new smartphone 'Blackjack' may be a thorn in the eyes of RIM (blackberry) and the two might slug it out in courts but there was something else that kept the early users unhappy and that was battery life.
The earlier 1200mAh battery gave up after 5-6 hours but now Samsung acting fast has issued new 1800mAh batteries to replace the earlier smaller ones but at a cost. You need to shell out $49.99 for this new battery available at the Samsungs accessories website and with this you also need to buy a battery cover worth $9.99 which accommodates this larger battery.
The thickness of the blackjack is bound to increase but it's already so slim that you will not notice the extra weight.
Via: Mobilitytoday