Samsung Galaxy Win is a complete win win should one get to buy this. Priced at under Rs. 20000, this is one excellent buy that should fulfil all your fancies as to what you would do with a phone.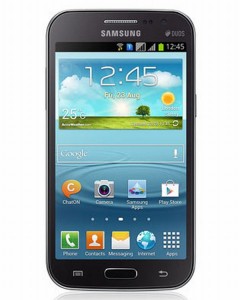 The Samsung Win has a 1.2 Quad core processor to run all the functions within the phone. Apart from all this, there is a 1GB RAM, which is quite enough to run everything that you could possibly download in the matter of a day.
There is also a 5MP camera, which is great for people who like to go clicking away.
However, the problem lies in the fact that Samsung has not introduced the Jelly Bean platform. However, apart from this, the phone is a sure buy.