The Sony Xperia Go is one phone which quite literally can shake the ground. It is completely dust resistant and water resistant, making this one tough nut to crack.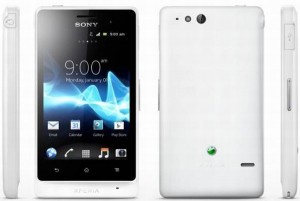 Apart from these physical attributes, the phone has an internal  processor of 1GHz, which is a dual core Cortex A9. This is more than enough for all those drudging apps that you will run on your cellphone.
The battery promises to provide for much. Armed with the Stamina mode of Sony technologies, the battery is sure to be quite enough for anyone.
The phone runs on the Jelly Bean version of the Android platform. Considering the price at which it is available, this is one deal that you should not miss out on. The only setback is the relatively small screen size, but other features more than make up for that.