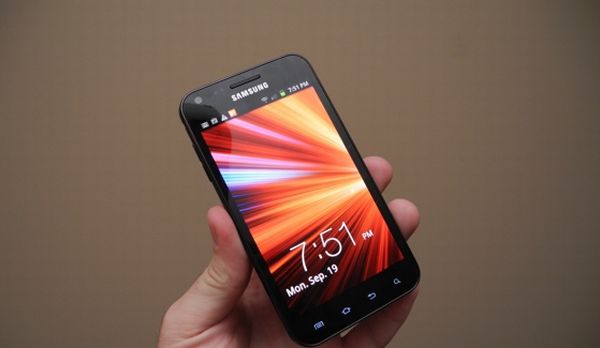 If you have not heard about the Samsung Galaxy S II by now, then you are surely an alien in the smartphone market. This mobile phone has been selling like hotcakes all around the world due to its multiple features. Now, the newest member of the S II family is the Epic 4G with a larger screen and AMOLED display that makes your jaws drop in awe. The phone has a faster processor with 1.2 GHz speed, a faster network with 4G and a brighter screen with the AMOLED. This is what every smartphone user wants, right? Let us dig in deeper.
Things you must know
1. The BRIGHTEST, MOST COLORFUL screen, making movies and games come to life like never before.
Like said before, the phone has an attractive AMOLED display. This will deliver you the brightest colors in an unbelievable manner. The images will be crisp with high contrast and you will not believe what you are seeing.
The phone also works perfectly even in tight angles and so there will be no reflections. The device also has the latest Samsung Media Hub giving you the ability to watch thousands of movies and listen to millions of audio tracks. You can play HD games with the fast processor and Android platform. You can also download quicker with this mobile phone. The larger screen only helps all these causes.
2. A FASTER phone on a 4G network
Yes, 3G was nice but now, it is time to move on. 4G is the state of the art facility which gives you lightening fast movies and pictures. You can also share data or files with extreme speed in this network. Hence, it becomes necessary to have a phone which will support this network.
The Epic 4G is one such phone. The phone itself is very fast and combining with the super fast 4G network, it will give you a new level of browsing experience.
3. A FASTER phone with a 1.2 GHz dual core processor
Even if you have a faster network, you still need a phone that will perform under that. The Epic 4G is one such device. It has a dual core processor which will make multitasking very easy and effortless. You often see applications getting stalled in smartphones but that will never happen in the Epic 4G.
The phone also boasts a 1.2 GHz processor which is arguably the best in the market.
4. Shoot super sharp photos and videos
In the rear, you have a 8 MP camera which will shoot crystal clear images and videos. The phone is capable of recording and displaying 1080 p HD videos. The videos will not stall or buffer due to the high quality of the phone.
You can also transfer your videos, pictures and games to your HDTV by simply connecting a cable. Video chatting is also very good due to the 2 MP front facing camera. Most mobile phones use a VGA camera on the front but the Epic 4G offers quality even there.
5. Sync and Share Digital Content with AllShare
AllShare is a new facility that has been introduced by Samsung and it is on fire everywhere. Using this feature, you can stream videos and music from your mobile phone or tablet to your TV or computer without the help of any wires.
You can also share data with any DLNA certified devices. This is the tech of the future and your mobile should have it!
6. The Epic 4G Touch has extra voice control functions
In addition to Google voice and other features, the Epic 4G has extra voice control functions which will make your fingers unnecessary.
The phone has a built in Vlingo application. This application will do almost everything that you can do using your fingers. It will send e-mails, text messages, dial phone numbers, browse the internet and it will start applications also.
This built-in feature is off great help to people who are not familiar with these kind of third party applications. Although, this does the same thing as the application, a built-in app means that it will run without stumbling.
7. No near field communications
NFC or near field communication is something that has been introduced recently in mobile phones. Nokia's N700 and N701 have this feature in them. What it does is, when brought near another device with NFC, it will be able to transfer images and videos just by tapping the other device.
You can also play multiplayer games using NFC. It really is a great thing but unfortunately it is not available in the Epic 4G.