After launching its first music phone, Samsung Beat, Samsung is adding three more new members in music-phone line up.
With the launch of three music dedicated phones the SGH-i450, SGH-F330 and SGH-F210, Samsung has developed a new physical user-interface (PUI) for music lovers. With the optimal Samsung PUI, Samsung allows its users to enjoy their mobile phones as a MP3 player, even when the mobile phone is turned off. Samsung offers a better sound quality to its users by providing ICEpower amplifier, developed by Bang & Olufsen. The ICEpower amplifier also increases battery-life by saving power consumption.
With the dedicated music phones, Samsung music phone allows the users to play wide range of music files, including MP3, AAC, AAC+, e-AAC+, WMA, WMDRM and also store additional music through the external memory slot. Samsung brings seamless compatibility with files purchased from online sites to support various formats including WMDRM. The features of Samsung music phones are given below: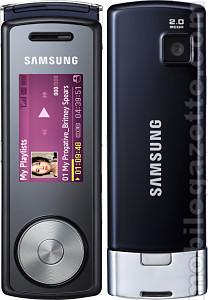 1) Samsung SGH-i450: The Samsung i450 is good combination of attractive design and multimedia features. The dual-slider phone allows users to enjoy unique mobile experiences. The other features of the SGH-i450 include 35MB internal memory, SD card slot and MP3, AAC, AAC+, e-AAC+, WMA, WMDRM sound format support.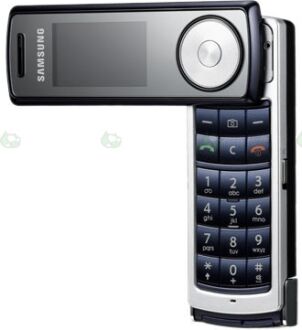 2) Samsung F330: The Samsung F330 comes with HSPDA connectivity at 3.6 mbps with additional features 2.0 mega-pixel camera. The Samsung F330 includes microSD slot for memory expansion up to2 GB.
3) The Samsung F210: The Samsung F210 comes with an innovative MP3 player design. The unique swing-open form factor allows for a perfect combination of mobile phone and MP3 player function. The phone cones with 1 GB internal memory and a microSD slot for expandable memory up to 2GB.