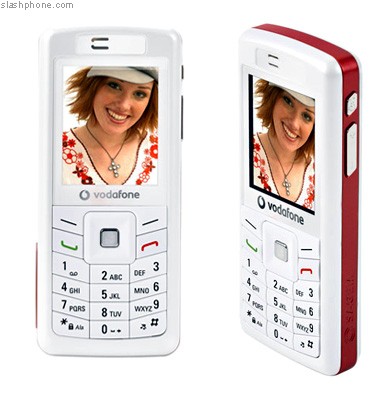 The Sagem my600v is a sort of a smartphone (Nokia candy bar styling is obvious) with lots of features and all this comes to you at an unbelievable price.
The first thing that you will notice about this phone apart from stylish looks is its battery life.
o The phones battery lets to talk non stop for 4 hours with 400 hours of standby time, you can hear its MP3 player for whooping 17 hours.
Although the choice of supported files is limited to MP3/ACC/ACC+/eAAC+.
It's a new phone in line with the my600 series and the phone gives a 176 x 220 resolution for display, video and audio playback. It has a VGA camera with 640 x 480 resolution.
Then there are regular features of the phone like its compatibility to Bluetooth, 16Mb of internal storage memory, miniSD support Java support, SMS, MMS and GPRS.
The keypad and the overall built and design of the phone is also good and for all this you pay '70.
Via: Slashphone