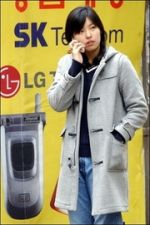 From South Korea comes news that they are planning to limit the excessive use of cellphone by the teenagers as the excessive use and the mounting bills are becoming a headache for the parents.
Just to quote an example a Korean newspaper reported that a 17-year old boy killed himself after he received a bill of 3.7 million won ($4,021) after playing an online game.
Under the new law the limit set for teenagers will be $40 a month and once exhausted they will have to take the permission of there parents to make a call. The bill details will include the services subscribed by the teenagers and details of numbers they have called.
In another move the telecom ministry will start a campaign to dissuade teenagers from accessing adult content from their mobile phones.