Rumors are going around that the iPhone 5 from Apple is speculated to come packaged with an upgraded version of iOS (the iOS 6) and a smaller dock connector. Speculations state that Apple is planning to do away with the 30 pin dock connector and replace it with a more portable and smaller 16 pin connector. Logic says that this step by Apple will ensure space for new emerging technologies as part of their product package that will be announced after the phone's launch, as said by iMore.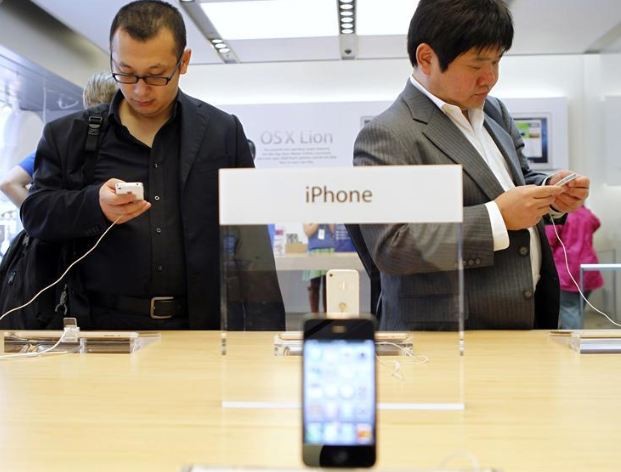 Reports also state that Apple already has a contract that will allow for micro USB connectivity for all Apple gadgets. However, this change still remains to be seen. The plan of doing away with the 30 pin dock connector is probably a step towards making thinner devices. The contract will make space for streamlining more innovative additions to its latest iPhone. Another set of rumors allegedly say that the dock connector's port will be shaped like a pill rather than the present rounded rectangle. This design will be incorporated not only in the latest iPhone but also in future devices from Apple. iLounge reports that this design will be definitely used in the upcoming iPod touch as well which is to be launched later this year. The iPod Touch will also feature an upgraded CPU and a better screen.
With the debate and rumors going on around with the 16 pin dock connector, developers are also eager on knowing the full set of features of the new connector. This new piece of technology from Apple will profit developers and the accessories produced will be compatible or not (with Apple already know for inimitability) is yet to be seen, perhaps they may want to do away with third party developers.
In their latest issue, ComputerWorld wrote that accessory and application developers are enthusiastic on getting their hands on the new interconnect. Since it is a magnet based interconnect, they are anticipating that they will have to update their existing accessory range as well to be compatible.
The iPhone 5 is heavily speculated to launch with iOS 6. Apple has already released an upgrade to the iOS, the iOS 5.1 with their latest iPad. It is extensively anticipated that the new iPhone will bring the next version of iOS along with it as Apple always had the practice of announcing a new software upgrade every time a new device was launched. Apple has excluded Siri from the new iPad. However, an upgraded v2.0 of Siri is all set to be shipped with the new iPhone 5 that will have entrée to more languages.
The iPhone 5 is likely to see the light of day in June this year. The iPhone will be powered by an A6 1.5 GHz Quad core processor with 1GB of RAM and will have a whopping 1280 x 720 resolution retina display. It will also have features like 4G LTE connectivity. The latest upgrade in the Near Field Communication (NFC) technology is also expected to be included in the next iPhone 5.
Via: Gamenguide