Designers build up variety of docks for iPhone and iPod to relax on. We have witnessed lots of innovations in iPhone dock industry. Here is another bizarre iPhone dock for you, dubbed Ruger Revolver iPhone 4 Dock. Designed in form of a revolver, the new dock from Shapeways.com looks quite brilliant. Like all other docks, the very purpose of the revolver dock is also to provide a comfy abode for your iPhone 4.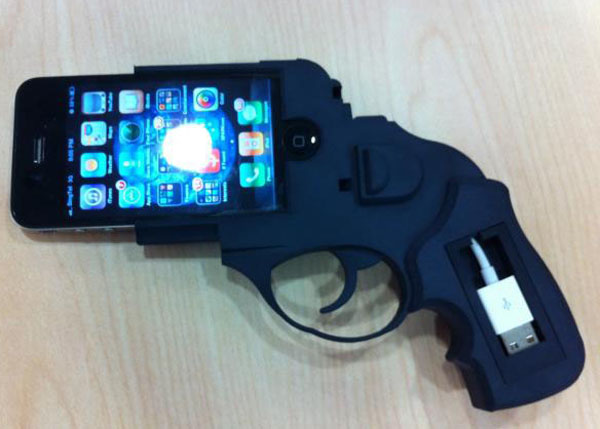 The Ruger Revolver iPhone 4 Dock is specially aimed at gun enthusiasts and law enforcement officers. Users can make some difference among their friends with this wonderful dock in shape of a gun. The crack to mount iPhone is in the front part of the dock. Home button of iPhone is barged out with a small rounded cut. The dock features a trigger as it is with a gun. The base of the dock shows up a USB cable, to charge and connect the device with a computer.
According to GeekAlerts, Ruger Revolver iPhone 4 Dock almost looks like the Ruger LCR Double-Action Revolver. The dock is available in two colors; back and white. Well, it means you can pick the dock that matches the color of your handset. Shapeways.com sells the newly designed iPhone 4 dock for a price of $122.22. You can purchase the product on its website.
The revolver iPhone 4 dock will make your living room or office smarter. You can show it off to your guests and colleagues with pride. Moreover, like any other iPhone docks, it provides better safety for your precious smartphone. It seems the dock is also suitable for the new iPhone 4S, which has almost the same body of its predecessor.
Via: GeekAlerts