Overview
The first quarter of 2012 will experience the launch of another handset by Nokia and Windows. Being the first 4G Windows handset, the two companies have decided to sweep the consumers off their feet completely. Being a higher-end variety, the phone commands due respect with its 4.3 inch AMOLED ClearBack display, 1.4 GHz processor and 8MP camera. With features such as these in tow, there is hardly any looking back when it comes to expecting perfection.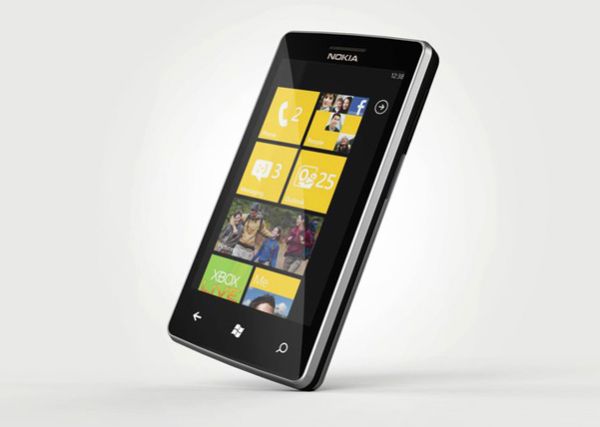 Pricing and availability
The launch of Nokia Lumia 710 was unable to attract as much attention as its successor has grasped. While Ace is yet to be launched in the first quarter of the oncoming year 2012, its arrival has been bestowed with rumors and speculations already.
The current rumor doing the market rounds is that Nokia would be tying up with AT&T and Verzion's for its service provisions. While these speculations lead to a lot of interesting assumptions, it is to see at what price the two conglomerates price their newest device.
Seeing the way the features have been fused into the handset, it would not be a surprise if Ace ends up being priced a little on the higher end. But rest assured, with features like the 4G LTE and a Windows OS, the phone is going to give some hard and tough competition to the Apple devices.
What's great?
Ace has all the plans to leave you besotted and craving for more. Sporting a 4.2 inch display screen, a 1.4 GHz processor (single core or dual core is not known though), an 8MP camera with a Carl Zeiss lens and 16 GB storage space. Delivering a power packed punch to the handset markets, the consumer will have a winner in their hands with the ACE 4G. Superb features, an excellent, charming design and not one but two brand names all rolled into one; what else can anyone ask for?
While these main features will keep you spellbound, there is more to come. Windows would be updating Ace with Tango which would form the operating system for the handset.
With features such as these, as and when they are disclosed, I'm sure Ace would not even need any kind of marketing and publicity for its launch.
Things to watch out for
Before you take any step towards buying a Nokia Lumia, it's advisable to wait a bit and await Ace's launch. As of now, as the phone gears up to be loaded with Tango, the OS from Windows, we still don't know what all other features might be included in the phone apart from the ones already mentioned. Having said this, we can surely expect to have a plethora of features, considering the fact that two giant companies have come together in collaboration for the launch of this handset.
Verdict
Being the higher end version of Lumia 800, Ace would be launched to packed houses, all thanks to Finnish Company Nokia.
Incorporating a high class of features, variety and hardware, the phone is said to be leading to a lot of speculation. While some of the rumors have been confirmed as well, it is yet to be seen how and what features are unveiled once the phone hits the shelves in the first quarter of 2012.
Right from attributes like a 4.3 inch screen to the 8MP HD camera to the 1.4 GHz processor, everything will leave you stunned. The clarity of the phone, coupled up with the Tango OS from Windows would leave one in no doubt about how authentic and mind blowing the phone is going to be in reality.
While these were some rumors from the rumor mill, there are some others circulating the pre launch of the phone. It's supposed that AT&T and Verizon have big plans for incorporating the launch with their calling plans. As and when the phone shall be launched, it is duly hoped that the phone shall pull in crowds right at the time it hits the market.