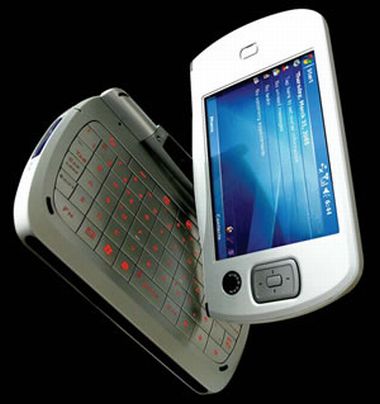 Qualcomm has achieved a milestone when it completed the first-ever mobile call using a 45 nanometer 3G chip from the device made by TSMC (Taiwan Semiconductor Manufacturing Co. Ltd.). The latest development will further enhance the use of semiconductor process technology for advance wireless communications ushering a new era in the mobile technology.
Upbeat Mark Liu, Vice President of TSMC observes:
The first-time silicon success of Qualcomm's 3G product using TSMC's 45 nm process is a testament to the integrated foundry model that calls for end- to-end collaboration. The concurrent design and technology efforts between the two companies has resulted in faster time to market.
The latest development is followed by Qualcomm's introduction of three new 45nm single-chip solutions for smartphones. They are QSC7230, QSC7830 and QSC7630. The 45 nm technology empowers mobile chips for higher speeds, lower power consumption and enhanced integration in wireless communications.
Qualcomm has also taped out on its low-power-optimized 45nm process using advanced immersion lithography and extreme low-k inter-metal dielectric material.
The mobile chip maker is now planning for a new 40-nm fabrication technology to enhance performance, cost, and efficiency even more.
Via: Money CNN
Image: Tech2