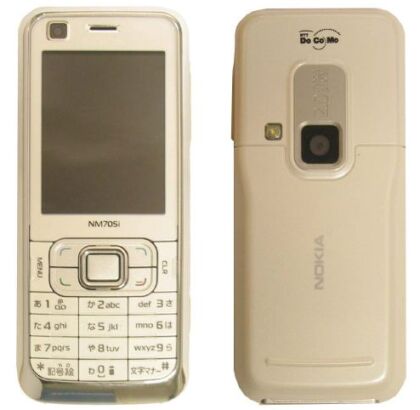 Here is good news for NTTDoCoMo mobile phone users, as now they can easily work on FOMA as well as WCDMA 800/500 network. Nokia is coming with new mobile handset, called the Nokia NM705i, specifically designed for NTT DocoMO customers.
The new Nokia NM705i allows users to work on the FOMA (WCDMA 2100MHz) network as well as WCDMA 800/850. A quad band GSM phone, Nokia NM705i, works everywhere else in the world. The phone comes with FM radio and Bluetooth technology. The phone also supports other profiles, which are given below:
1) Audio Streaming
2) Audio/Video Remote Control Profile
3) Dial-up Networking Profile
4) File Transfer Profile
5) Generic Access Profile
6) General Audio/Video Distribution Profile
7) General Object Exchange Profile
8) Handsfree Profile
9) Headset Profile
10) Object Push Profile and Serial Port Profile
Recently, Nokia NM705i has gained the FCC's approval, but there is no information about pricing and availability of the phone.
Image: Mobile Mag