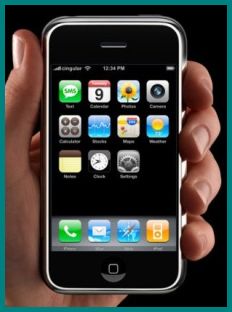 The iPhone hype is still alive and we hope it lasts forever! After all, it is the most high profile Smartphone in the recent times. Read why?
With its touch-screen and MP3 capabilities, the fact that iPhone will be commercially successful is but obvious. The need of the times is therefore to look at how much money this success translates into. Let's look at the device from sheer business perspective. How much Apple will make out of iPhone (let's say per unit sold)? It would be too early to give the exact figure, however, one thing is clear that Apple is definitely anticipating a windfall profit.
According to Portelligent, the 4-Gigabyte iPhone costs only $200 to manufacture and the 8 Gigabyte around $220. The market price of 4GB iPhone is $499 and $599 for the 8-Gigabyte version. Hence, the margins are $299 and $279. Well, isn't that something?
The figures exclude business operations and marketing costs. But then, the selling price seems enough to take good care of all those too.
Market analysts predict Apple may sell 4.5 million to 5 million units during the first year of the device's availability. What if Apple were to achieve those figures? The profit then would amount to…wait… (that's math I can't even do.)