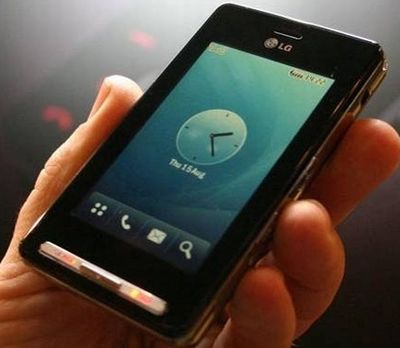 While Apple seems to be all stuck with its iPhone at the moment, LG is rumored to be thinking of some good for its fans. By the end of this year, LG Prada, the iPhone's touted competitor, will be blessed with the 3G speeds. We might see WiFi inclusion too but the chances are less as carriers insist on subscribers using cellular Internet access. Moreover, the company has the plans to ship the Prada with Windows Mobile 6 Professional along with a copy of Office Mobile for editing and viewing documents. LG has plans to drop the gorgeous phone on the European shelves this September.
Well, Apple has been earlier rumored to be releasing a 3G version of iPhone for Europe. But, after Apple failed to do justice with its battery claims, I'm inclined to doubt everything about iPhone except its sleek and sexy make.
LG, meanwhile, is no doubt working on a tough rival to battle iPhone.