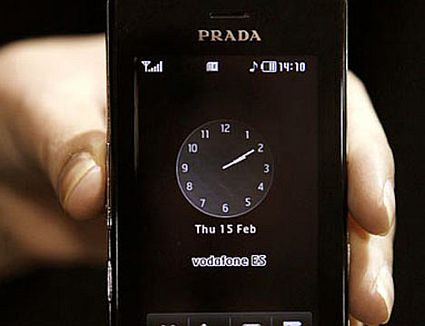 Now, the first consumer electronic device from Prada has gone official. The sexy black touchscreen phone will be offered by LG by the end of this month for an expected price of £400.
Since, the phone is a touchscreen device, users have the ease to haul items around and browse through menus by tapping on the screen. Tom Dunmore of Stuff magazine cited that the Prada phone definitely has the wow factor.
Since Apple iPhone will take some time to hit the stores, the Prada phone is no doubt at an advantage.
Via: DailyMail