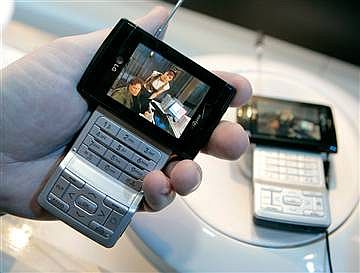 Verizon Wireless has launched Vcast Mobile TV service for cellphones yesterday in select markets (20 Midwestern and Western markets). Eight foremost providers will be offering the service for a monthly charge of $15 to $25.
To access the V Cast Mobile TV service, the users need to have a new handset that is capable of receiving the broadcast signal in addition to the regular cellular signal for phone calls and mobile Internet access.
The eight 24-hour channels to be offered are CBS Mobile, Comedy Central, ESPN, Fox Mobile, MTV, NBC 2Go, NBC News 2Go and Nickelodeon.
Via: textually