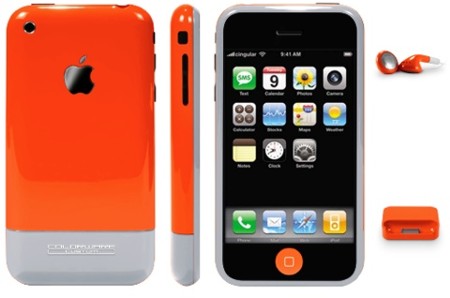 Well, it may not be that appealing for many of us, but the folks who literally live with their iPhones will rejoice over this option.
Colorware, a company specializing in custom paint services, presents iPhone users a unique offer to paint their beloved gadget in the color of their choice. As it is, the iPhone is a gadget prone to severe identity crisis, and this offer could give the iPhone users an opportunity to make their gadget stand out among the lookalike breed.
There are two options to paint your iPhone in the color of your choice. Either send your iPhone to Colorware and get it painted for $149, or just purchase a brand new custom painted iPhone from colorware. The second option will cost you $649 for the 4GB version, and $749 for the 8GB version.