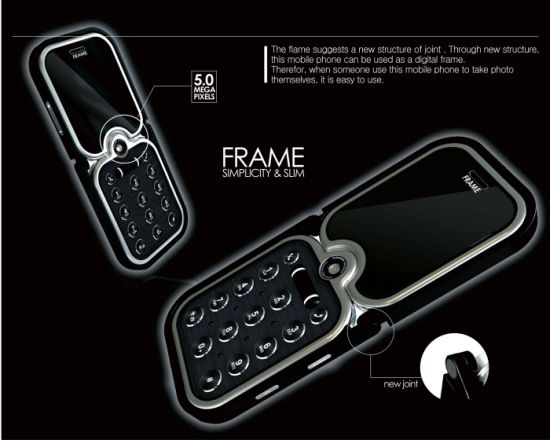 Designer: Jung Woo Baik
I have always had a thing for concept phones as most of them come with some unique, innovative features. Now, what say about a handset that can do the work of a digital frame? The Pantech Flame concept phone by Jung Woo Baik, doubles up as a digital photo frame. The flip flop camera phone boasts of a 5-megapixel camera on the front that makes sure every time you click, you get the best shot to showcase on your digiframe. No details on the rest of the specs, but I don't even care. The mere idea of having a phone that works as a digiframe is something really inimitable.
About the Designer: Based in London, United Kingdom, Jung Woo Baik specializes in Industrial Design and 3-D Modeling.
Via: Concept-Phones