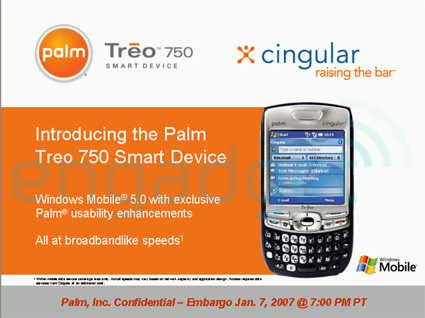 After lots of delays due to certification problems and others the Palm and Cingular will be launching their much awaited Treo 750p on January 7th a day before CES commences.
Engadgetmobile have got all the details of this impending launch on their site.
This Windows Mobile 5.0 3G compatible device will be priced around $399 with a $100 mail-in rebate. In future you can look forward to free HSDPA upgrade also.
Check out more pictures after jump and [Engadgetmobile]